Subscriptions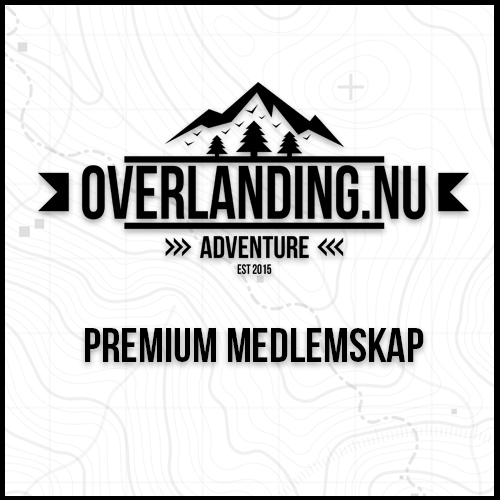 Premium membership
330.00 NOK/365 days
Kr (nok
Premium membership
Premium member pays SEK 330 (NOK) / 12 months via subscription handled by PayPal. 
Not that you must actively terminate your membership - the membership is automatically renewed every 12 months.
This is included in the membership:
You will receive 2 stickers "Overlanding.nu Premium Member" (Note there is a handling and shipping time of about 3 weeks)
Premium members has extended access to the forum.
Premium members can post and upload to our gallery.
Premium members can have custom made signatures on our forum.
Premium members have access to our trail/campsites database (gpx files).
Premium members will be notified of travel before the information is made available to Member.
Premium members receives up to 50% discount on all our travels, trips and meet-ups.
Note that the membership is ongoing from the payment date and is updated automatically. You must actively terminate the membership yourself.
Basic Membership
Basic Membership
This is our basic membership for just using the basic function on our forum. If you want the benefits as a Premium Member you will have to upgrade.